Run your retreat here
Luxury glamping accommodation, lots of indoor and outdoor space options, and plenty of amazing walks and wild swimming spots on our doorstep, The Forge is the perfect place to host your retreat. We can accommodate up to 20 retreat guests, with the option of separate places for those who prefer their own space, and for retreat organisers. Our Iron Age hill fort has a large fire circle, perfect for rituals and ceremonies, and our large indoor cabin can comfortable accommodate large groups for indoor practice. There is also a large covered outdoor deck which can be used for practice or communal dining and workshops. We have a spacious catering kitchen with lots of options for outdoor and communal cooking too, and each tent has its own camp kitchen and composting toilet, with hot showers available for all.

2024 WEEKEND DATES STILL AVAILABLE:
21 - 23 June
28 - 30 June
19 - 21 July
2 - 4 August
9 - 11 August
16 - 18 August
30 August - 1 September
Crafting your perfect retreat
How many people can you fit in each tent?

For retreats, we usually set each of the five tents up on a twin basis with two single beds and a large sofa. If you have couples or close friends on your retreats we can also set them up as a double, or a double and two singles. We find the optimum number of guests for a retreat is 10-12 people.
Can we bring our own tents?

Yes, when you book the whole site you are welcome to bring your own tents, caravans or campervans for an additional cost of £25 per night. We can accommodate up to a maximum of 30 people on site at any one time.
How does it work if one of my clients would like their own tent?

We can put up additional bell tents for people who prefer their own tent, at an additional cost of £50 per night, which includes a real bed, linen and accommodation. It is definitely worth reminding anyone who chooses this option that they will need to share a composting toilet and kitchen area with another tent.
What dates do you still have available in 2024?

If you head over to our Book A Stay page and click 'Book Now' you will see a calendar. On the bottom row is the Full Site Bookings line. If there is a phone symbol the date is still available so get in touch and let's chat. If the date is showing as red then I'm afraid that weekend is already booked.
How much does it cost?

The price for a three night stay is £2415 for the tents only, and £2645 if you'd also like to hire our gypsy caravan, Bluebell Corner | Cornel Clychau'r Gog. For two nights it's £1610/£1840. This is for the accommodation only. If you would like to add on any catering or activities there is an additional cost for this.
Can you provide catering?

Yes we can provide catering for you if you would like wood fired pizzas or a barbecue. Prices start at £15 depending on the menu options. We can also recommend retreat caterers in the area who specialise in providing excellent vegan and vegetarian retreat food, designed to nourish and delight your retreat guests. We supply all the crockery, cutlery and glassware, regardless of whether we are providing your catering or not.
Can we bring our own chefs and what catering facilities are available?

Yes you are more than welcome to bring your own chefs, as we completely understand that food is a very integral part of the whole retreat experience. In our catering kitchen we have three gas hobs, plus two pizza ovens and a large Big Green Egg barbecue. There is a large cool box with lots of ice packs which we keep replenished for the duration of your retreat, plus two solar-powered electric sockets if you need to use a high power blender for juicing etc. Note that we don't have a regular oven or fridges, although can provide Dutch ovens and tripods for cooking outside over the campfire, and additional cool boxes if you need them.
Can my retreat guests organise their own food?

Yes absolutely. Each tent has its own well-equipped kitchen cabin with everything you need to prepare and enjoy your own meals, including pots, pans, cutlery, crockery, gas hobs, a large cool box and washing up facilities. Many groups who run retreats here offer self-catering or flexible options for people to cook for themselves or eat together on certain evenings.
What activities can you provide?

We have a range of activities available on site and in the local area which you can build into your retreat schedule. You can choose from:

If there are other activities that you are keen to incorporate into your retreat please let us know and we can do our best to sort this out for you.
What support do you offer for first time retreat organisers?

We are very happy to host retreat first-timers and will guide you through everything you need to think about to help your retreat run smoothly. This includes initial phone consultation, in-person site visit(s) plus a member of The Forge team available onsite with you for the duration of your retreat to help with anything you need.
Do you provide any yoga equipment?

We provide everything your guests need to relax and unwind, including bean bags, hammocks, cushions and blankets. We don't provide specific yoga equipment as we know that this can vary from group to group.
What happens if it rains?

We have two large undercover spaces which you can use for indoor practice, socialising and eating. Each measures 4.8m x 7.2m. The indoor cabin has a large log burner which you are welcome to use and we will keep you well stocked with logs for the duration of your retreat.
Can I run a day retreat without accommodation?

Yes we can hire our space for a day or half day retreat. Prices start from £180 for half a day and £360 for a full day, which includes use of our cabin, covered yoga space, hill fort and catering kitchen.
Can my guests arrive by public transport?

There is a local bus station in Corwen which connects with the mainline train station in Wrexham. We are very happy to pick people up from here if you let us know in advance.
What about insurance?

We are fully insured from an accommodation perspective and if you are booked to do any activities that are led by us (for example axe throwing or wild swimming). You would need your own insurance to cover any activities that you are running on site.
What happens if I don't get enough people and need to cancel?

In the event that your retreat doesn't go ahead we will do our very best to work with you to try and fill the dates with another group so that neither of us ends up out of pocket. Assuming that we can find someone else to book your dates then we would be happy to refund you your deposit, or move it to another date, and wouldn't ask you to pay any of the remaining balance. We'd just ask for a £100 admin fee to help cover the costs of the extra work on our side to rearrange things.

But if we can't find someone else to fill the dates you've booked then I'm afraid our cancellation policy would kick in which is listed below:

12 weeks' notice or more – you only lose the 25% deposit

6 - 12 weeks' notice – lose 25% deposit plus a further 25% of the total cost of your booking (50% of total cost of booking)

4 - 6 weeks' notice – lose 75% of total cost of booking

Less than 4 weeks' notice – lose 100% of total cost of booking

If you do think your retreat may not go ahead as planned, then it really helps us out if you can give us as much notice as possible so we can try and avoid having to use the cancellation policy.
How do I book?

You can call us directly on 01490 412972, drop us an email to info@theforgecorwen.co.uk, or complete our online booking enquiry form and we will get back to you within 24 hours.
Upcoming Events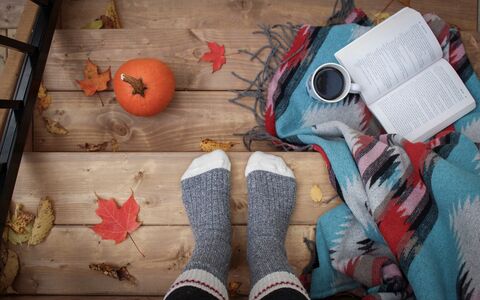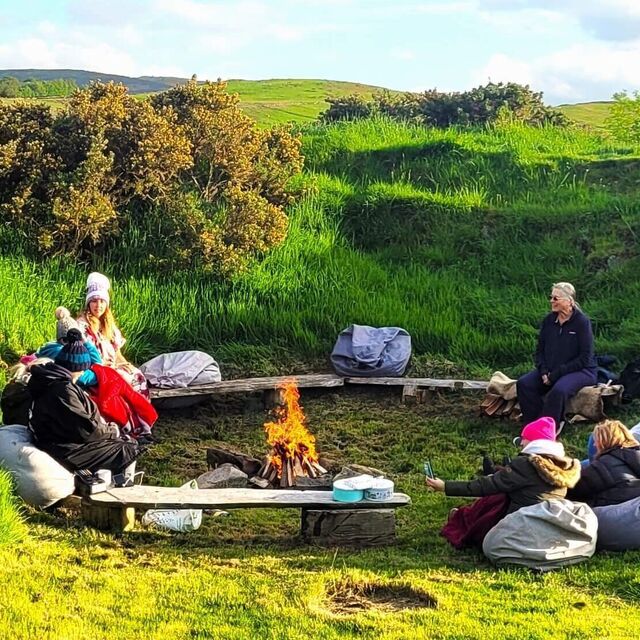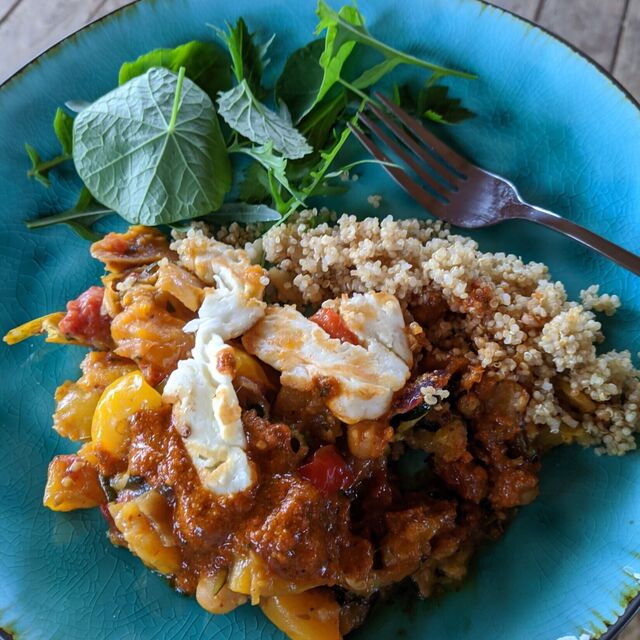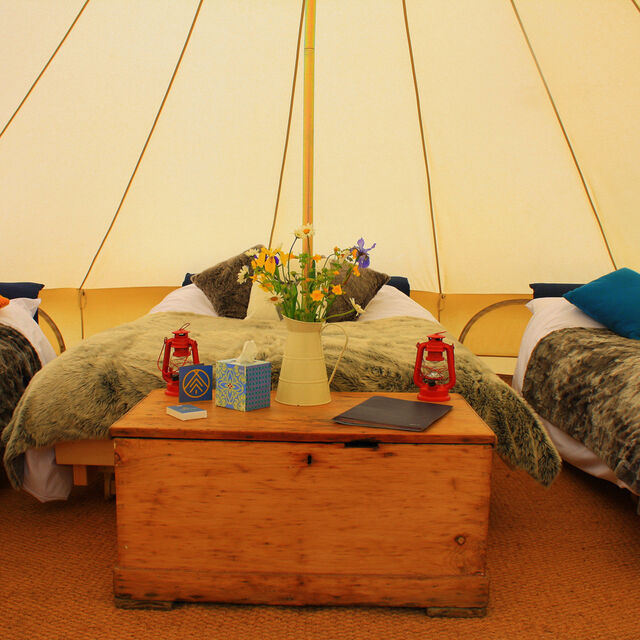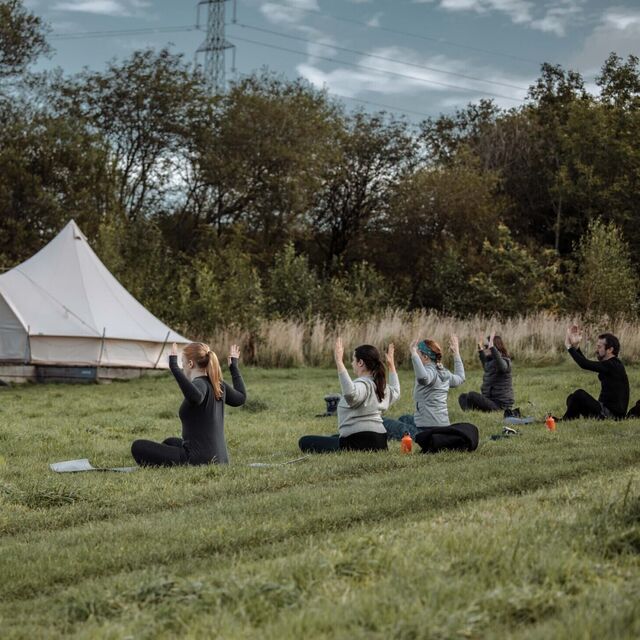 I knew from the moment I met you that I'd not only found the perfect venue but also the perfect person behind it! You're very much on my wavelength and I love how you care about all the little details! It really makes a difference!
Everyone has said how brilliant it was!
We made it work with the space which was my main worry with eating inside or out. But it was so easy to adapt, depending on the weather, so it was just perfect! Sat night with candles on the table and the log burner going was brilliant!
Find Us
The Forge is perfectly located less than an hour from the M6, M56 and M54 motorways, under half an hour from a mainline train station with direct routes to London, Birmingham, Manchester and Liverpool and is within 15 minutes' drive of the Snowdonia National Park.
Directions