Keen to keep wild swimming all year round?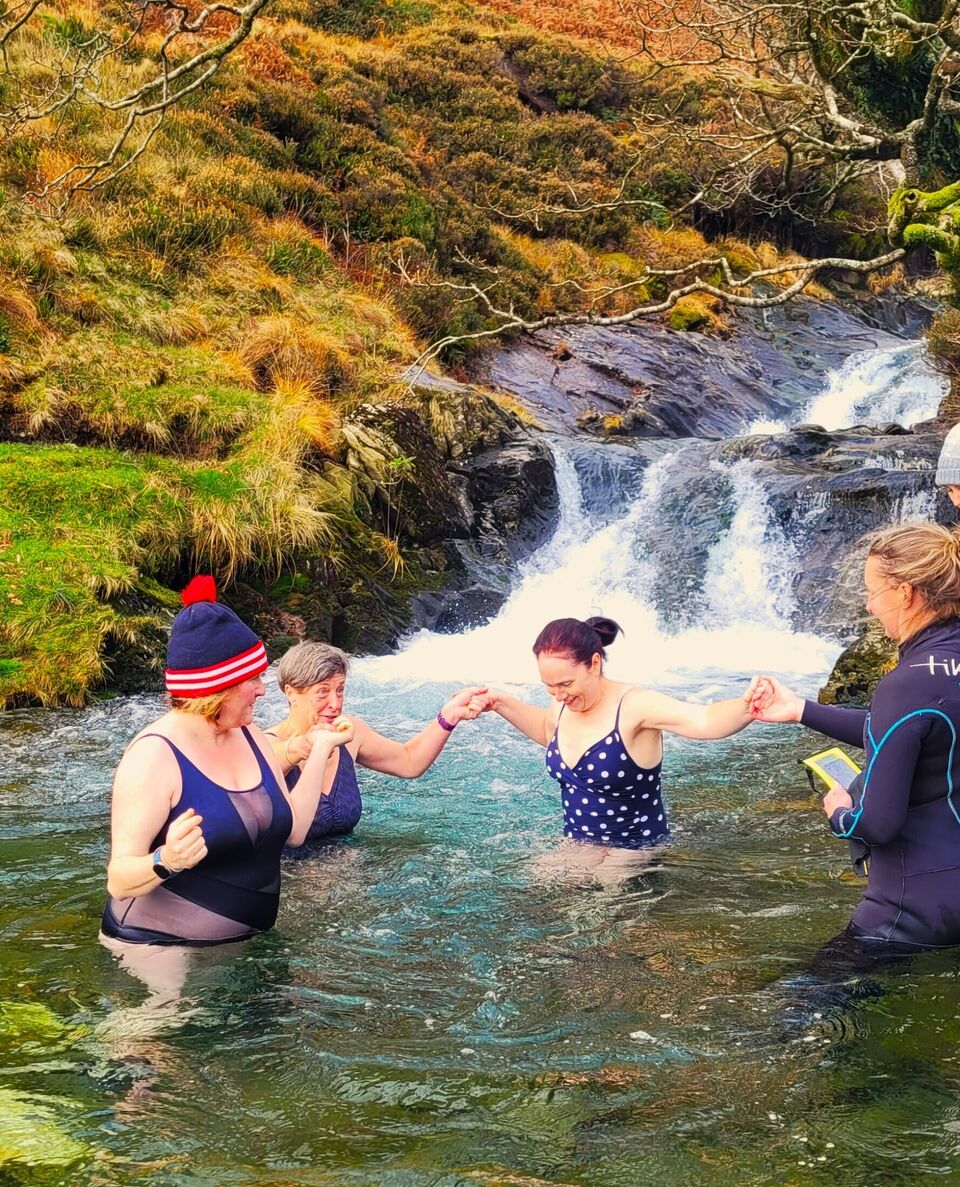 So you've started wild swimming over the summer and are now well and truly hooked... but how do you keep open water swimming once the temperature drops and the days start to draw in?
Our four month programme will take you on a journey from autumnal swims when the water is still pretty warm right up to the Winter Solstice in mid-December. You'll join us for monthly swims where we'll guide you through how to acclimatise to the cold, what to wear, how to warm up and how to find your own swim spots and those all-important swim buddies. Hattie, our highly experienced swim coach, will also help you focus on your technique, breath work plus how to safely assess risks when winter swimming.
Between swims we'll be on hand to answer any questions and help build a community of like-minded people that you can call upon to help answer any questions and keep you company. We'll also set you mini-challenges so that you can see your progression over the course of the programme.
Book now
Keen to join us?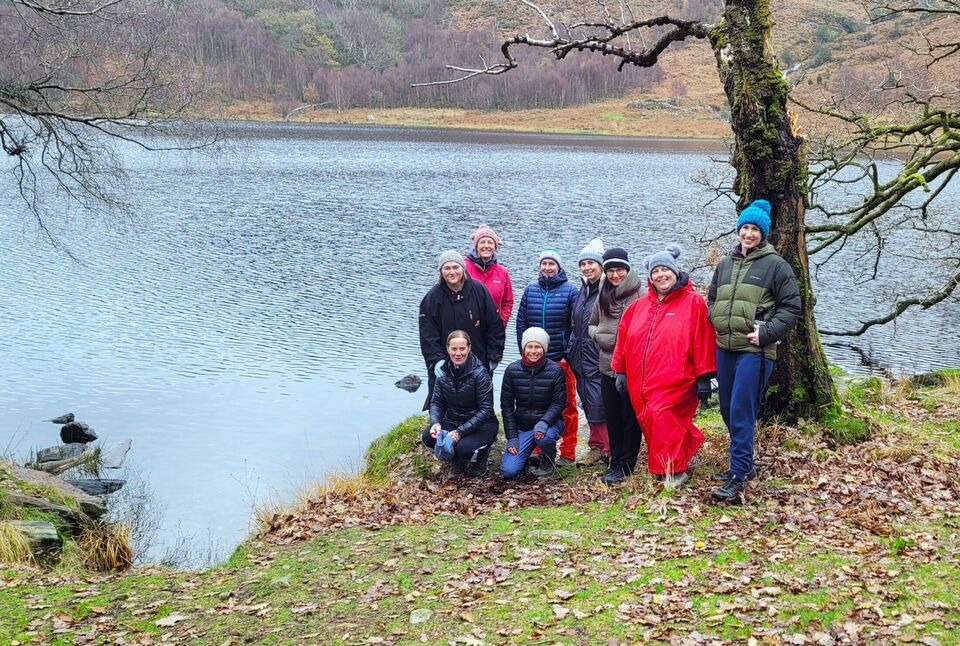 The programme will start at the Autumn Equinox and run all the way through to the Winter Solstice. We'll kick off the programme in late September and we'll celebrate our winter wild swimming achievements together with a festive feast back at The Forge after our last swim. We'll swim in five different locations in the North Wales/Shropshire area to give you a chance to experience different bodies of water - all swim spots and exact timings will be decided nearer the time depending on weather and water conditions. Here are the 2023 dates:
24th September
15th October
5th November
26th November
17th December
We will aim to meet at the swim spots at 10am for a briefing and a swim, followed by refreshments and a debrief. If people are keen, there will also be the option of going for lunch together afterwards too.

Ideally you'll join us for all five sessions as we'll be focusing on a different winter wild swimming theme on each date. If you can't make all the dates and would still like to join us get in touch and we can see if we can work out an alternative date if there is enough interest from the group.
It costs just £225pp for all five sessions, including refreshments and a festive feast at The Forge on the last date.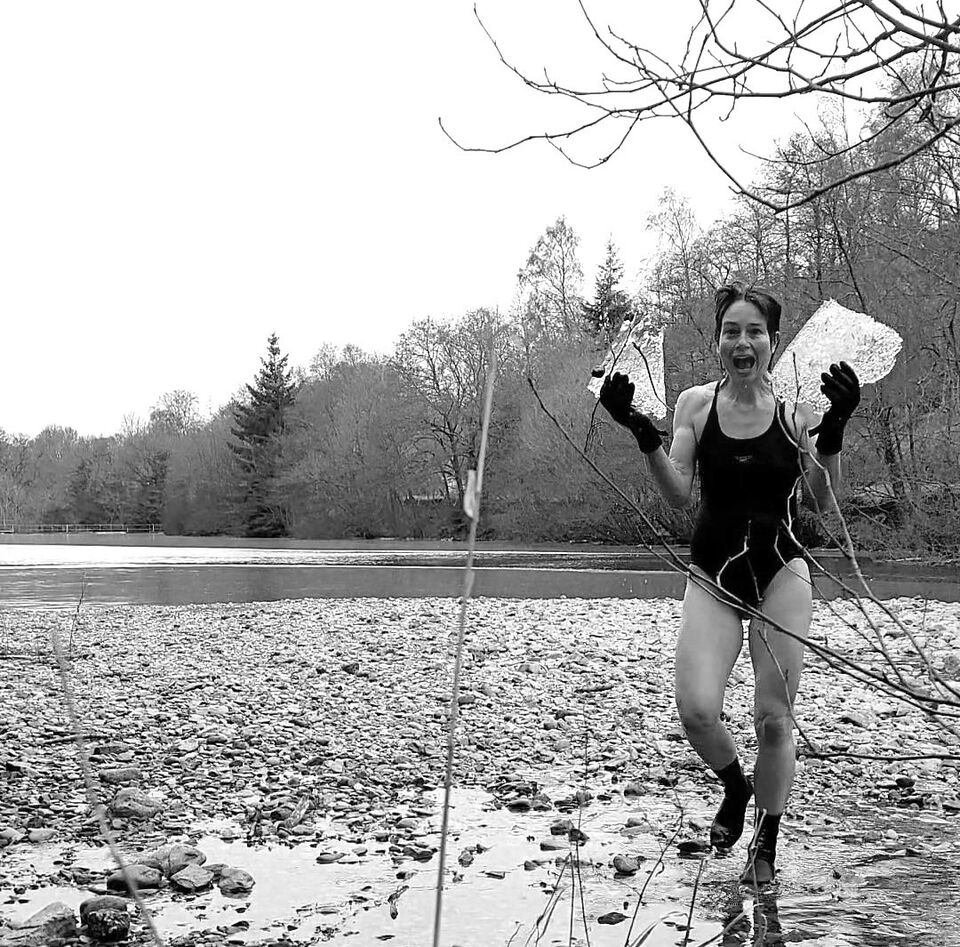 FAQs
1. I am a complete beginner - can I still join the programme?
Yes, the programme is open to all abilities. If you are completely new to wild swimming then we'll share some hints and tips on how to best prepare before our first swim. All our swims are designed so that you can stay in the water for as long or as little as you like, there will be no pressure to do anything you are not comfortable with.
2. Can I wear a wetsuit?
Yes of course! You are welcome to swim in whatever you are most comfortable wearing. There will be opportunities for you to gradually build up to swimming without a wetsuit, but only if you want to.
3. Do I need any special equipment?
We would recommend that you wear suitable footwear (swim socks or an old pair of trainers is fine) as it can be slippy entering and exiting the water. Neoprene gloves can also be a good idea, especially if you suffer from poor circulation. We will have some spare kit to lend you, plus we'll be covering off in the first session what you might consider buying for the colder swims.
4. Will refreshments be provided?
Yes, we will make sure that there is lots of warm drinks and cake available after every swim.
5. Can you cater for vegans and vegetarians?
Yes if you let us know in advance we'll make sure that we have lots of treats for everyone!
6. Where will the swims take place?
We will select four locations in the North Wales/Shropshire area based on weather conditions and water levels. Where possible we'd encourage people to car share if possible as some of the locations may have minimal parking. We'll share details of the locations well in advance.
7. I can't make all the dates - can I still sign up?
Yes you are welcome to still join the programme and become a part of our winter wild swim community. If possible, we'll try to arrange alternative swim times for you.
8. Can I come with my partner or a friend?
Yes, the programme is open to all genders and you are welcome to come with a friend. The more the merrier!
9. Can I bring my children and/or dogs with me?
Unfortunately this programme is only open to over 18s and it makes life a little easier if our four-legged friends stay home for this one as not everyone welcomes a soggy nose swimming towards them at speed in the water!
10. Who will be leading the wild swimming sessions?
Harriet (Hattie) Ballantyne is an experienced open water swimming coach with many years of experience in teaching wild swimming to beginners and experienced swimmers alike. She'll be joined by Sheena Corry, owner of The Forge, and passionate all-year round swimmer with lots of local knowledge for the best secret swim spots.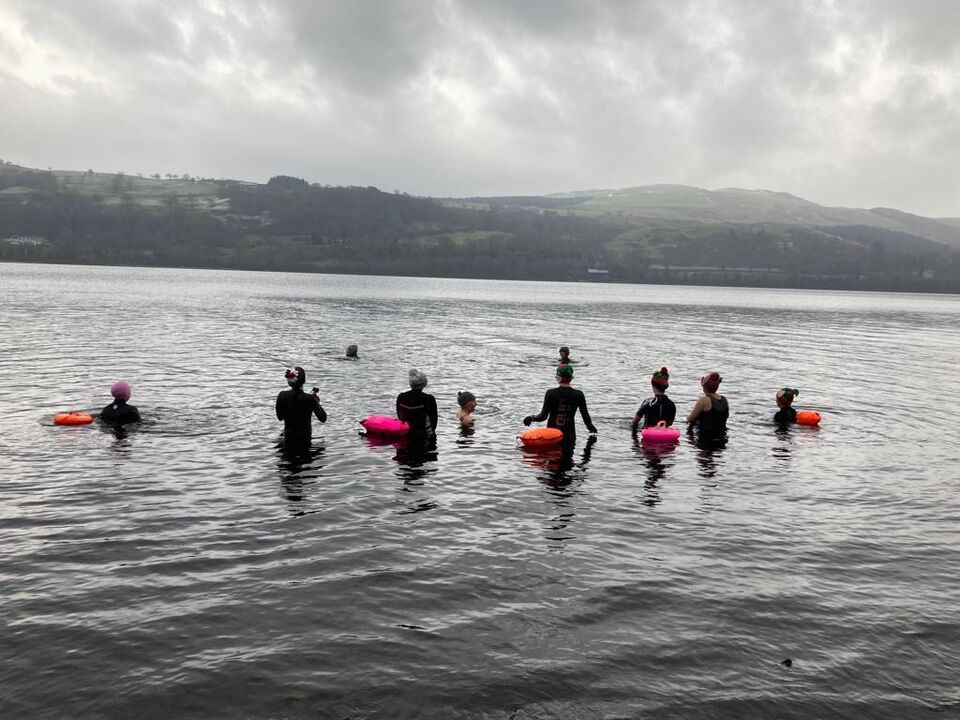 Your swim instructor - Hattie
Harriet's passions are open water swimming, off-road running and hiking, and nutrition. Her life-long experience of competition in a range of sports, alongside completing a number of solo endurance efforts, has resulted in a depth of experience and knowledge which she uses to coach her clients.
Harriet has ten years' experience of competing in triathlons, predominantly sprint and Olympic distances, running events, and Crossfit competitions which often involve swim events.
This affords her a wealth of experience in training and nutrition practices, which assist her coaching practice. She uses this depth of experience to coach beginner to intermediate swimmers in a range of outdoor environments. Harriet is a very hands on coach, getting into the water to swim alongside the majority of her clients, creating a good rapport and relatability. She is particularly experienced with beginners looking to try Open Water for the first time, helping them to develop their confidence and ability over time so they are able to expand their own swim practice outside and beyond coached sessions.
Harriet has also been developing her cold water swimming knowledge over a number of years, and has experience coaching individual clients in safe cold water swimming, as well as leading groups who wish to maintain their tolerance year round.
She has also led groups on wild swim retreats, predominantly in the Snowdonia region.
Level 2 Open Water Swimming Coach
Level 4 Nutrition Coach
Mountain Leader in Training
It was everything I wanted it to be. It gave me a lot of food for thought and I went away and read around the subject to learn more if needed. The tips and advice you gave each week were very welcoming and the locations were amazing. Directions were good too. I came away from each session feeling very relaxed and just really contented. I slept so well on the nights of our swims. The whole course was just so good and very worth while. I was a complete beginner and not the most confident in the water but by the end of the fourth session this had changed massively and although I remain not the strongest of swimmers I am much more comfortable in the water and becoming more aware of my capabilities.
2022 Winter Wild Swim Programme Alumni