OUR RETREATS
Join one of our retreats and experience an outdoor adventure that will leave you feeling relaxed, inspired and full of energy! We believe we've nailed the unique combination of sleeping under canvas, hanging out around campfires in a hammock, swimming in wild places and eating loads of amazing food. We're also pretty good at giving you the time and space to properly escape from the modern world for a few days, and make some new friends while you are at it. So whether you are looking to try wild swimming for the first time, or would like to just immerse yourself in nature for a few days, then check out our retreats below.
About all our retreats
Can you cater for different dietary requirements?

Yes of course. If you let us know at least a fortnight before the retreat starts we can accommodate for any dietary requirements including vegan, vegetarian and gluten free diets.
Is all the food provided?

Yes the retreats are fully catered and we provide LOTS of cake and snacks as well as three meals a day. You are welcome to bring your own snacks too if you like and we provide cool boxes in your kitchen cabins to keep things fresh. If you'd like to bring wine, beer or other nice things to drink you are more than welcome; we expect responsible drinking and not before you get in the water (obviously!).
Can I bring a partner or friend even if they don't want to take part in the retreat activities?

Yes you are welcome to bring a support team! Get in touch with us directly to discuss pricing options for non-participants.
Can I bring my dog?

Yes you are welcome to bring your dog - we just ask that you keep them under close control, clean up after them and are respectful to other retreat guests who may be nervous around dogs. We don't usually allow dogs to come in the water with us on our Wild Swim Retreats as this can be a bit risky for everyone!
Can children come on the retreats?

No I'm afraid all of our retreats are designed for over 18s only.
Will I have to share a tent with someone I don't know?

We encourage people to share a tent with one other person if they are happy to do so. Our bell tents are 5 metres wide so there is lots of space for two single beds and a large sofa. If you are booking with a friend or a partner we will make sure you are in the same tent.
Can I have my own tent?

Yes we can provide a separate bell tent if you would like your own space. There will be a £100 single supplement for this. Please note that you will still need to share a composting toilet and a kitchen cabin with others on the retreat.
What happens if I need to cancel my spot?

If you can no longer make the date you booked then we would in the first instance try to move your booking to another retreat booking. If this isn't possible then the following cancellation policy applies:

21 days or less notice before stay - no refund due

22 to 35 days notice before stay – 10% of the total cost is refundable

36-49 days notice before stay – 20% of the total cost is refundable

50-70 days notice before stay – 40% of the cost is refundable

More than 71 days notice – 100% of the cost is refundable
About our wild swim retreats
Can complete beginners come on the Wild Swim Retreat?

Yes absolutely! We welcome all abilities on our Wild Swim Retreats and all our swims are designed so that you can do as much or as little as you want. There is no pressure at all to do anything you are not comfortable with. We will provide all the guidance to get you started and help you build your confidence.
Can experienced wild swimmers also come on one of your retreats?

Yes! We welcome all abilities and all our swim spots are designed so that if you want to go for a longer swim you have the option. We encourage our more experienced swimmers to support and encourage those who are not so confident to make sure everyone feels comfortable and included.
Is the water clean enough to swim in?

The quality of the water in all our swim spots is generally very good. We regularly monitor the water quality of all our swim locations and adjust our locations accordingly if there is any sign of algae or contamination.
Do I need any special equipment?

No, just a swimsuit and a towel, plus we would recommend that you wear suitable footwear (swim socks or an old pair of trainers is fine) as it can be slippy entering and exiting the water. You are more than welcome to wear a wetsuit and/or neoprene gloves and boots if you have them but this is by no means a requirement.
How cold will the water be?

This depends on the swim location and the weather we have had in the run up to the event. In North Wales generally the outdoor water temperature ranges from around 12c in May to 18c in September.
How fit do I need to be?

On our Wild Swim Retreat most of our swim spots are very close to the parking areas with less than a 5 minute walk to the water. The longest walk is around 20 minutes but we can give you a lift to the water's edge in a 4X4 if required. On our Mountain Swim Adventure you will need to be fit enough to walk around 10km over hilly terrain and carry everything you need for a day in the mountains, including water, food and your kit for 3-4 swims.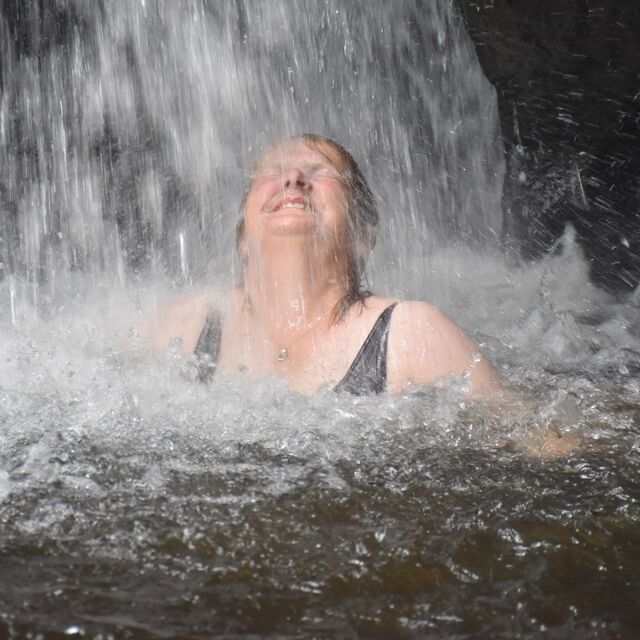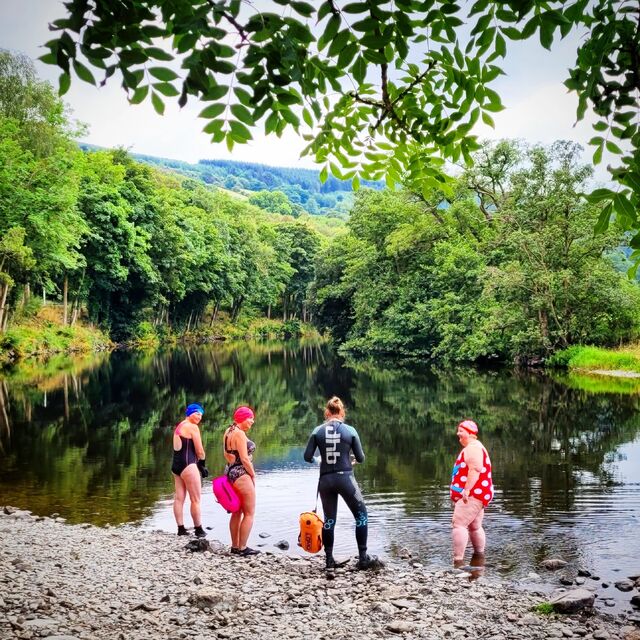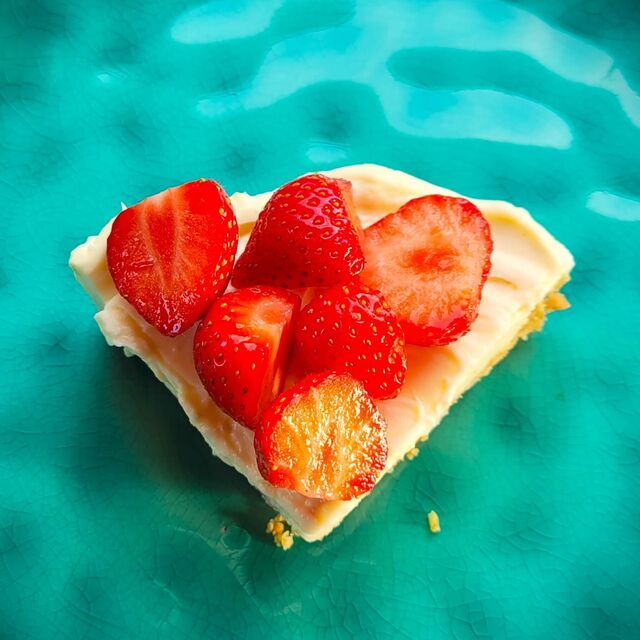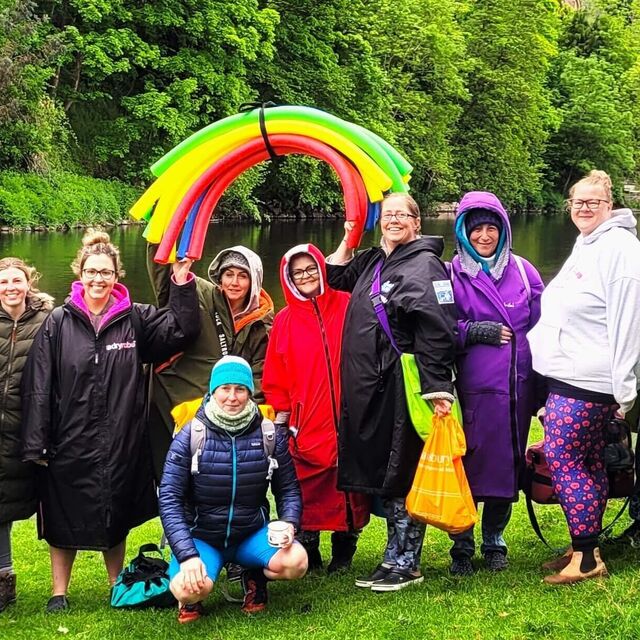 Find Us
The Forge is perfectly located less than an hour from the M6, M56 and M54 motorways, under half an hour from a mainline train station with direct routes to London, Birmingham, Manchester and Liverpool and is within 15 minutes' drive of the Snowdonia National Park.
Directions