Exploring your senses to become more self-aware
BOOK NOW
Come and play with your senses!
Have you ever wondered why certain smells trigger certain memories?
Or how tastes are heightened when you can't see what you are eating?
Have you ever taken the time to truly observe the intricate details in nature all around us?

Or slowed down to appreciate how different types of physical contact make us really feel?
On this retreat, we are thrilled to welcome experienced leaders, Kyle Weaner and Kiki Alba, from the Jivaka Wellness Retreat, in West Virginia, USA who will guide us through how to apply the systematic yet playful observation of each of the senses. The physical senses are powerful tools for affirming and confirming our own experience of the world and ourselves in it, and we will explore our innate ability to use these tools. Through the lenses of expectation, conditioning, and trust - and with an approach that encourages curiosity and fun - our senses can help remind us of the reassuring truth that we already have the skills we need to navigate all that we encounter.

Activities will include:
Exploration of breath and movement

Synesthetic expression: describing perceptions of one sense through terms typically applied to another

Sensory deprivation: limiting one sense to heighten the experience of others

Practicing and refining your ability to identify and describe your own perceptions accurately and specifically

Connecting sense and memory

Experiments with sensory misperception

Periods of intentional solitude and reflection

Encouraging bravery in exploring the edge between familiar and unfamiliar, within safe boundaries

Discovering senses beyond the "famous five"
The retreat will take place over four days and three nights and will be fully catered. Accommodation is in our luxury bell tents and the activities will all take place in and around The Forge and our Iron Age hill fort.
The price is £535 per person which includes absolutely everything, and payment plans are available if this makes life easier for you.
BOOK NOW
Book your place on the retreat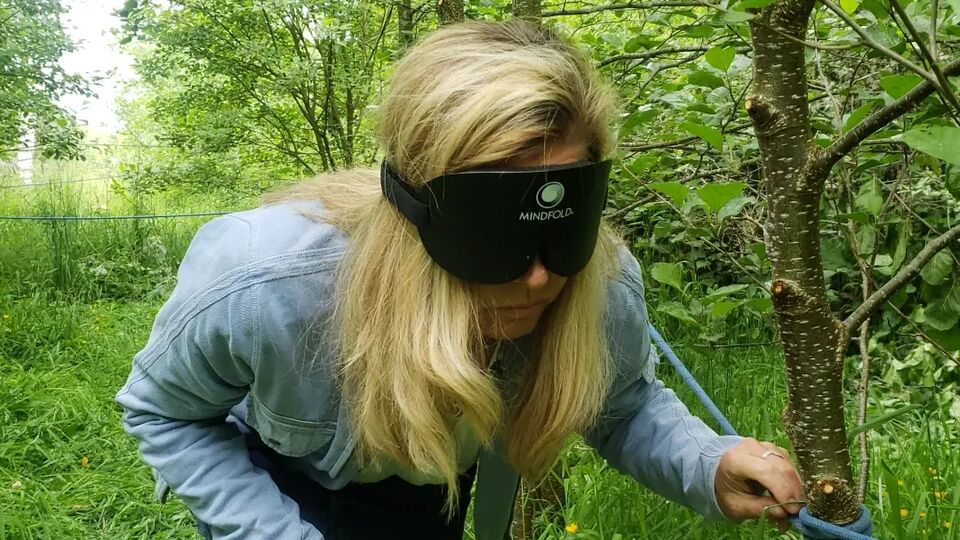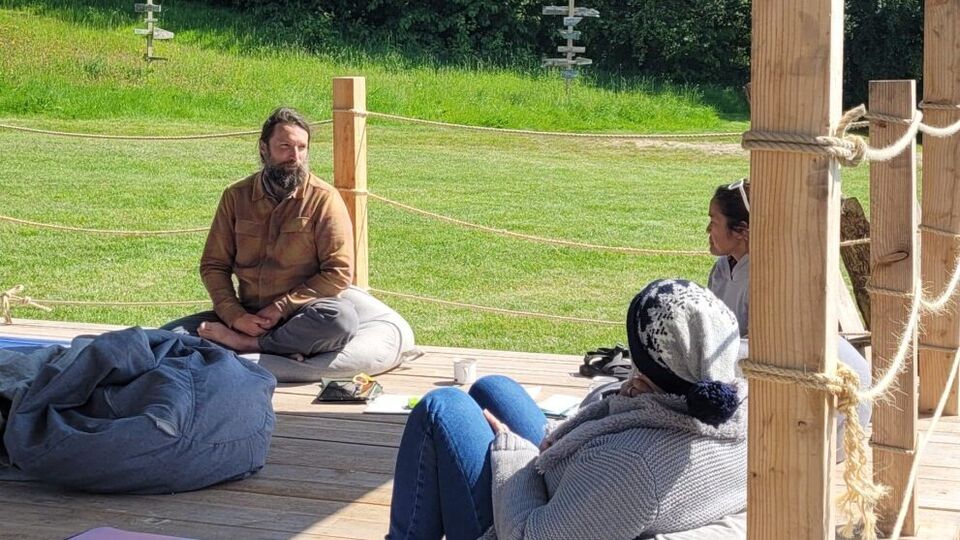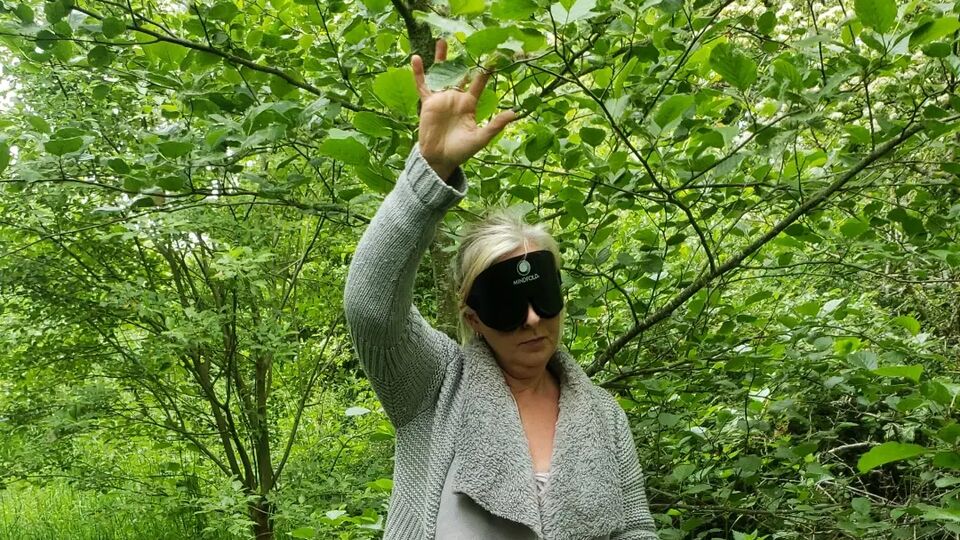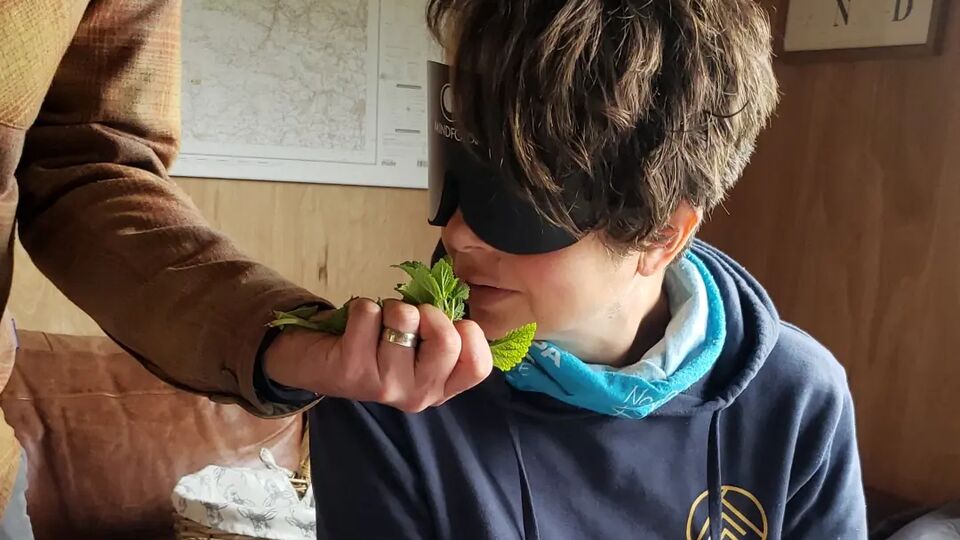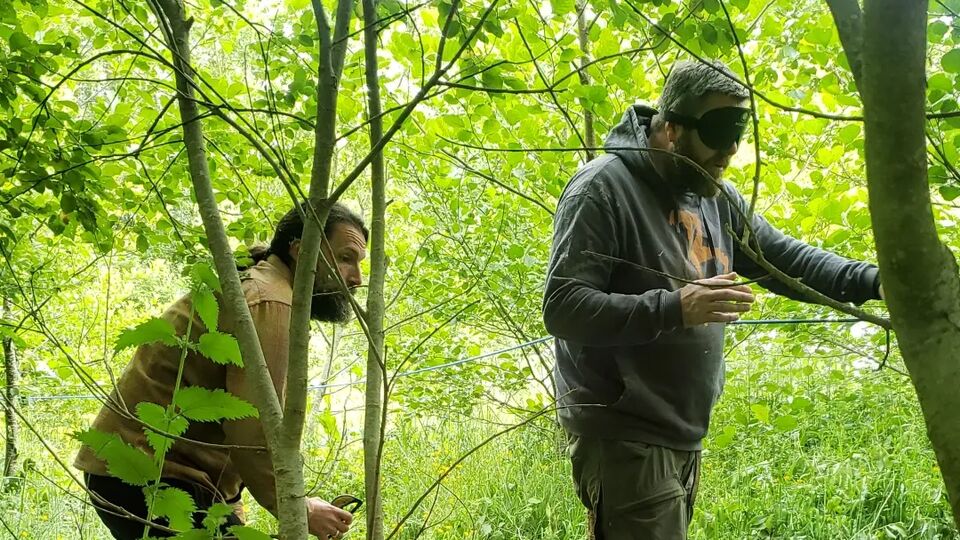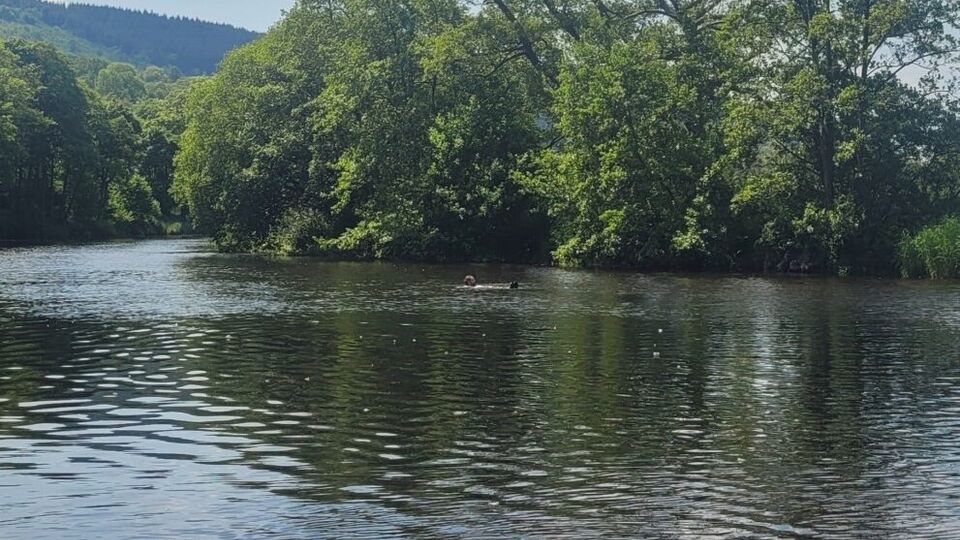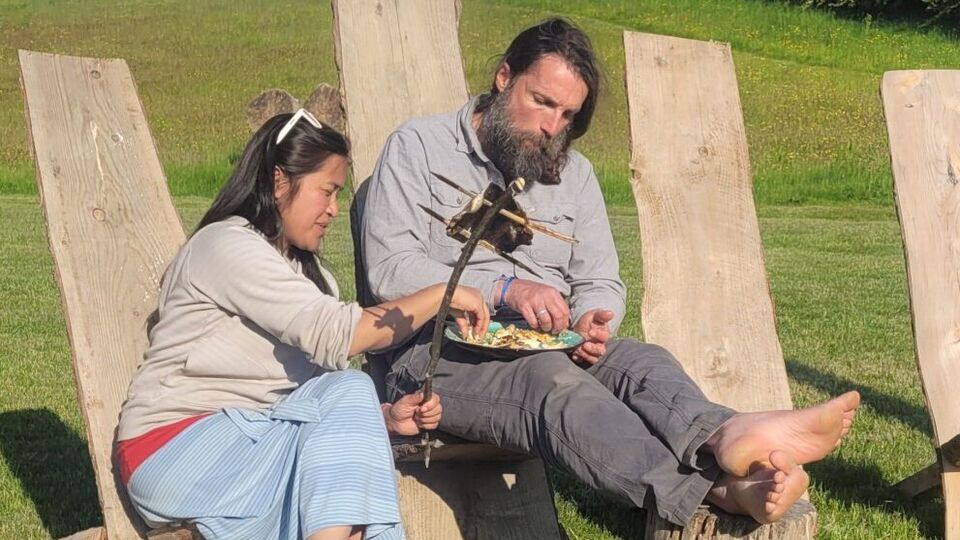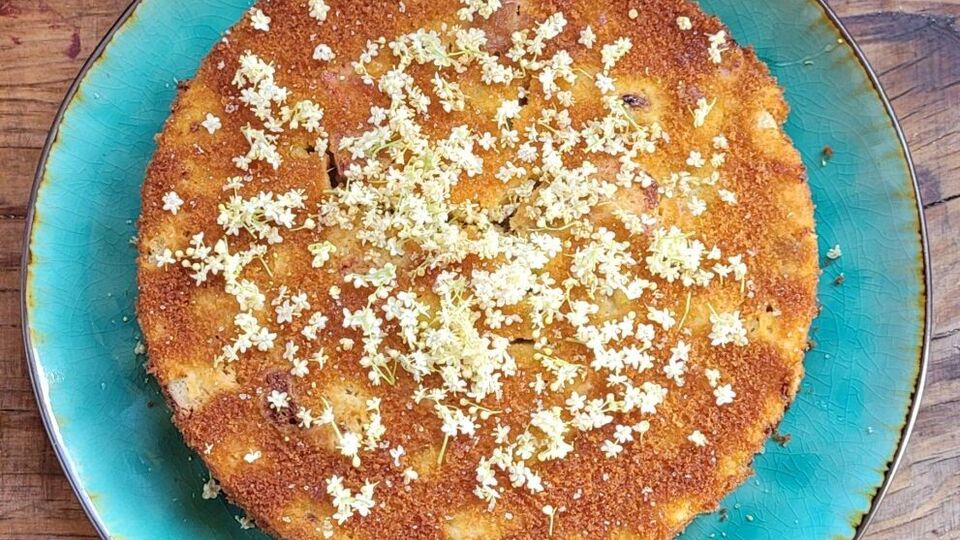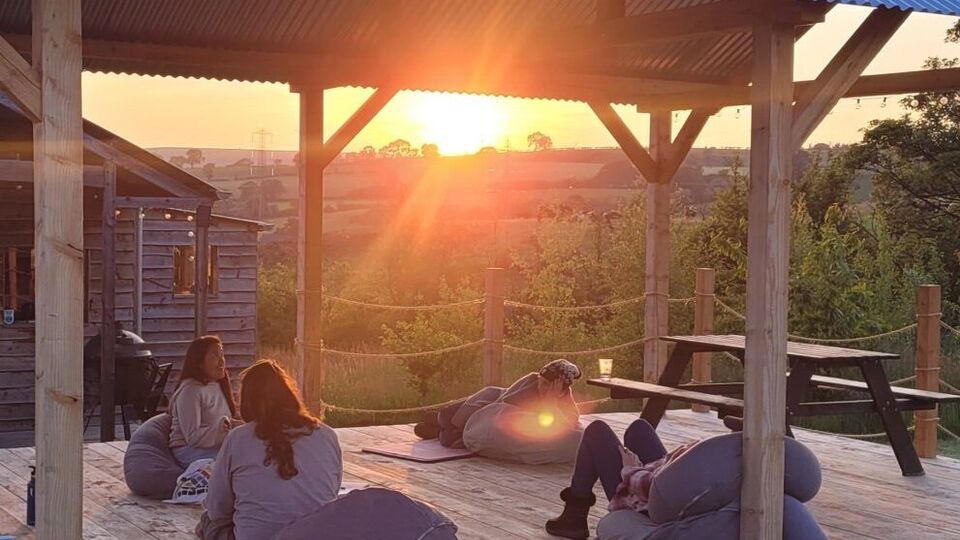 About Kyle and Kiki
Kyle Weaner
Play and exploration were big parts of growing up in the mountains of West Virginia for Kyle. From imaginative play in the woods, swimming and boating in river rapids, skiing in the winter, to foraging for wild foods Kyle has cultivated physical awareness and capability in connecting with and moving through the environment for his whole life. Kyle has been a licensed massage therapist for 20 years, and therapeutically accesses sensation and pain as a way to come to the present moment to relieve pain, stress, and trauma. Kyle studied traditional Tibetan Medicine as an apprentice under Dr. Jampa Yonten for nearly seven years in India before returning home. He founded the Jivaka Wellness Center in 2013, and serves the community through Tibetan Medicine, massage, yoga, and meditation to help others get in touch with the body/mind connection and their own health and well-being. Kyle is a Buddhist, and draws on his study and practice to guide his work.
Kiki Alba
Kiki's delight in inhabiting and experiencing a range of places and cultures goes a long way in explaining how her lifelong sensory scrapbook was compiled. She was born and raised in southeast Ohio, attended high school in Massachusetts, earned her MA from the University of St Andrews, in Scotland, and lived and worked in France, London, and Beijing before returning to the US. She has worked in museums in Pittsburgh and New York City, and has taught students of all ages, in academic and non-academic settings, on three continents - covering entry level to highly specialized content, in subjects as varied as English, French, math, yoga, music, dance, photography, and the history of art. Her love of learning and helping others learn is both motivated and supported by an active engagement with ever-changing sensory perception. The most recent skill she has been developing is lime plastering, a challenging but rewarding activity that tests the balance between precision and intuition. Her practice of Vipassana meditation is her primary foundation for observing sensations, as they are, from moment to moment.
Frequently Asked Questions
What should I bring?
Clothing and shoes that are good for walking outside, and that are comfortable to move around in.
There is mention of things like "exploring the edge of one's comfort zone"... will we be doing anything that is actually unsafe or dangerous?
We will definitely not be doing anything that puts anyone in danger. We might encourage participants to observe and reflect on their own aversions or inhibitions, but always with consent.
Do I have to participate in every activity?
No. Part of observing your own senses is respecting your own needs and boundaries - this includes taking breaks whenever you need to. Listen to your own body!
Do I have to talk or share with the group?
You can take part in as much or as little discussion as you like. Among the materials you will be given is a journal - the contents of which are private and yours only. What you share of its contents is entirely up to you.
Do I need to have done qigong or meditation before?
No, not at all. All of the activities are designed to go at the pace and ability of the participants. No prior experience is necessary and you will be guided gently through anything that is unfamiliar to you.
You can find out more in our recent blog post on the top ten reasons why you should join our sensory retreat.
The connections were all so lovely and profound throughout it almost didn't need a goodbye. A bientot, to be continued, go forth and use the learnings feels more apt. I have a strange mix of 'feel as if I've been away for ten days' but also that the time just went 'whoosh'. It was very good for me. I have noticed a real 'tonic' and 'reset' type feeling. Self-affirming and freeing. You and your specially chosen team and facilitator hosts really created a very uplifting , freeing and healing environment.
Come To Your Senses Retreat guest, June 2023